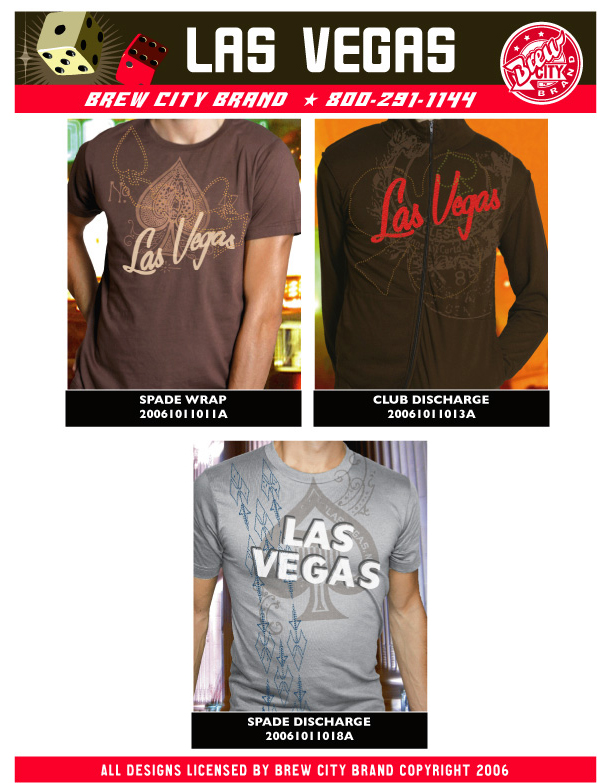 Brew City Brand Apparel Designs
My tenure at Brew City was an interesting one. I was fairly green when I began this job, so I relied early on upon my illustration skills and less on graphic design. The further I worked at Brew City, the more that changed.

BC's main business when i signed on was selling funny, local t-shirts and their three brick and mortar shops in addition to Summerfest. I'd end up making designs with a broader scope. By the time I parted ways with them, they were selling to Wholesale accounts -- Spencer's, Wal-Mart, Kohls, Urban Outfitters, etc.

One of the first big things I did during my tenure was overhaul the spreadsheets. Vector illustrations of garments were being used, and one couldn't tell what brand the garment was, how it would fit, the sort of material used, printing technique or how the design would appear once applied. I moved us to photo mock-ups for accuracy and greater appeal.
This was a job where I really got to apply my sense of humor and my love for historical research. I got to dig deep into brands and use retro logos so my employer could charge top dollar for a new shirt that looked as though it had been bought in a thrift store.

I also got to make my own designs from scratch rather than just remixing old logos and adverts. One top of creating designs for apparel, I'd also have to pick garments for them to appear on, specify printing/application techniques, create screen separations, pick pantone colors, photography products and city locations for sell sheets, manage our digital files and conduct brand research.

Satisfying job.