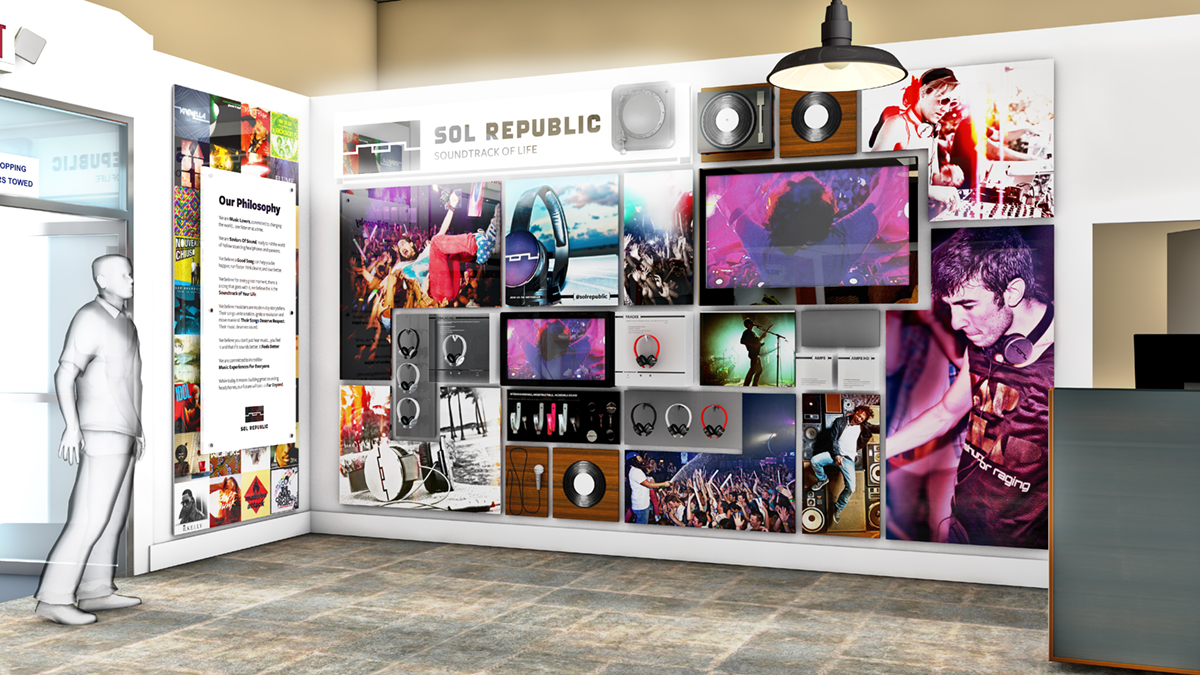 Sol Republic at Fred Segal
Sol Republic approached Ivey about an installation they wished to put in the swanky Fred Segal store in Beverly Hills. As such, I and other other designers sketched some concept of what the brand wall could look like.
Matt Howard's design concept won the day, so I went to work creating this 3D model and working on some layout and photo retouching (they were quite partial to light leaks).