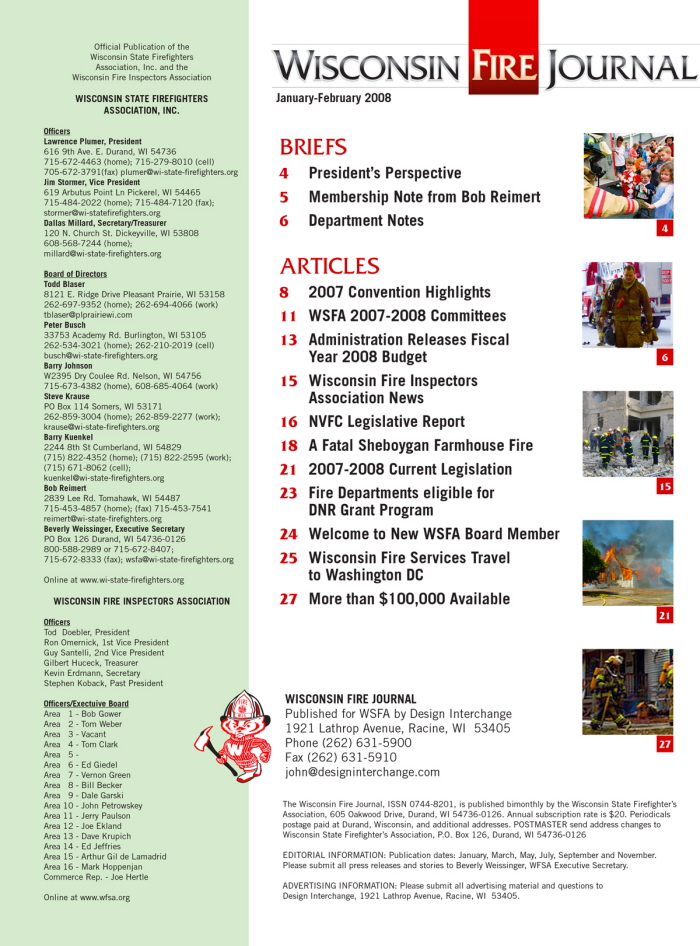 Wisconsin Fire Journal Revamp
Overhauling the look of the monthly publication for firefighters back in Big Wis. The old layout was a bit hokey, so I was tasked with breathing some contemporary style into the publication.
Pictured here are the cover and index we used to sell them on the revisions and template going forward.